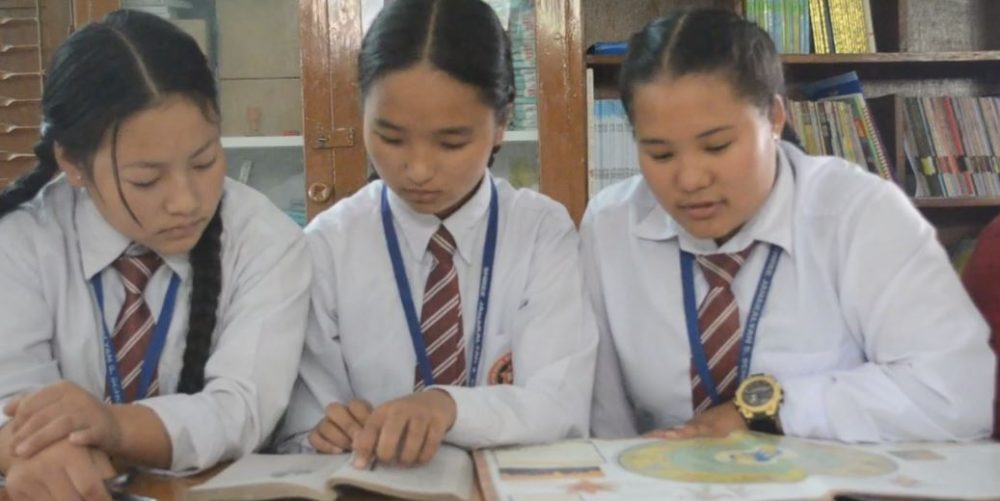 The Nepalese Association of School Librarians (NASL), was registered at DAO, Kathmandu in 2054.8.1 (1997). It is a non-profit, non-governmental, and social organization, with the mission of One School One Library. It was founded in 2053 (1996), as an ad-hoc committee with the chief motive of providing quality education at the school levels (K-12). The association has been working for developing a resource-based and research-based education system by integrating school curriculum with library curriculum that would be effective for all pupils to become critical thinkers, independent learners, decision-makers and productive citizens an ever changing society. It has its constitution and enjoys autonomy in its functioning.
NASL has been advocating the importance of the school library for quality education since its initiation. NASL has been organizing different activities and programs, and also has been continuously providing long term and short term Library Administration, Management training, Information Literacy programs, Library Awareness Programs, Seminars, Workshops, teachers training and other important programs and events related to the library and education. It also helps to establish a library in schools by providing logistic and material support.
In 1995 Ms. Sharada Siwakoti, the founder Principal of Kshitiz Higher Secondary English Boarding School, Kathmandu, and the founder-director of Mitra Memorial High School, Rautahat had an opportunity for a short educational trip to Denmark for six months with the invitation of the Danish Association of School Librarians (DASL). The arrangement was made by Henny Dossing( Paudel), the then Danish Education volunteer for Nepal, and the then chairman of DASL Mr.Bengt Mollskov, Inger Byrjalsen, A writer and Inga Nielsen, leader of a pedagogical center. 
Mrs. Siwakoti had a very lively discussion and shared ideas with Danish colleagues about teaching and learning system of Nepal and Denmark. The Danish effective teaching-learning process to children through dialogues, integrating school libraries, and democratic patterns are some of the best education systems of the world is the example she had noticed there. She had returned Nepal keeping some insight to improve Nepal's education system which she has had a dream for long. 
  After she returned to Nepal, she felt the importance of quality education through the school library as a pedagogical concept and she formed an ad-hoc committee with her staff, children, and her sisters in 1996. She visited schools and share ideas with her colleagues about the Danish education system and the school library as a pedagogical concept and advocated for the significance of library in creative thinking, problem-solving, and lifelong learning, decision making, and the most active part is independent learning.
She also shared ideas about the importance of children literature by organizing workshops for children writers. School library is the hub of the institution and the librarian is the mentor who coordinates headmaster, Subject teacher, and student for their educational journey. She had started group sharing to develop the school library as a pedagogical concept according to the culture and the available resources and also was advocating Teacher Librarian (school librarians) with the main three important duties and responsibilities, they are: Librarian as manager, event's organizer, and a teacher. In 1997, the Ad-hoc committee had invited Danish colleagues Bengt, Inga, and Inger, and the ad-hoc committee organized a week-long seminar cum workshop on "School Library, Pedagogical center and Children's literature". At the end of the closing ceremony, a formal committee was formed and registered in the Chief District Officer (CDO) and affiliated to Social Welfare Council Nepal (SWCN). NASL